Grilled Cheese 2.0
---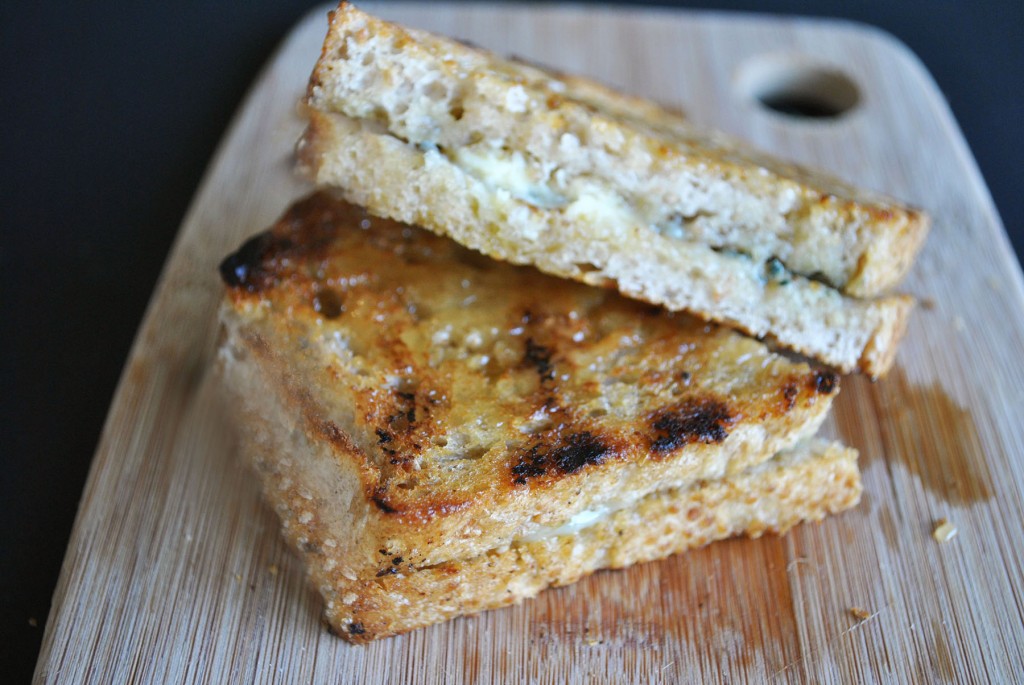 My friend, Emily and I used to go to this local restaurant where our friend is a chef, and have a glass of wine and this grilled cheese. Blue cheese, white truffle oil and honey! Ever since I had my first bite, it became my favorite grilled cheese ever. Can you smell this now? Mmmmm… it's time to upgrade your grill cheese!
Ingredients
2 slices of your favorite bread (french rustic, thick wholewheat…I don't recommend sour dough…it competes with other yummy flavors…:))
Blue cheese
1 Tablespoon Honey
1/4 teaspoon White truffle oil (Don't buy an imitation one. Buy real truffle oil…huge difference in flavor)
Preparation
1. Grill bread with olive oil for 1-2 mins till golden and crisp
2. Flip the bread, spread blue cheese and let it melt a bit.
3. Take it off of the grill, spread honey on the other side of the bread.
4. Put the slices together and drizzle with truffle oil (Tiny bit goes a long way) and extra honey if you would like.
Tags: blue cheese, grilled cheese, previous posts, truffle oil