30-seconds Peanut Sauce
---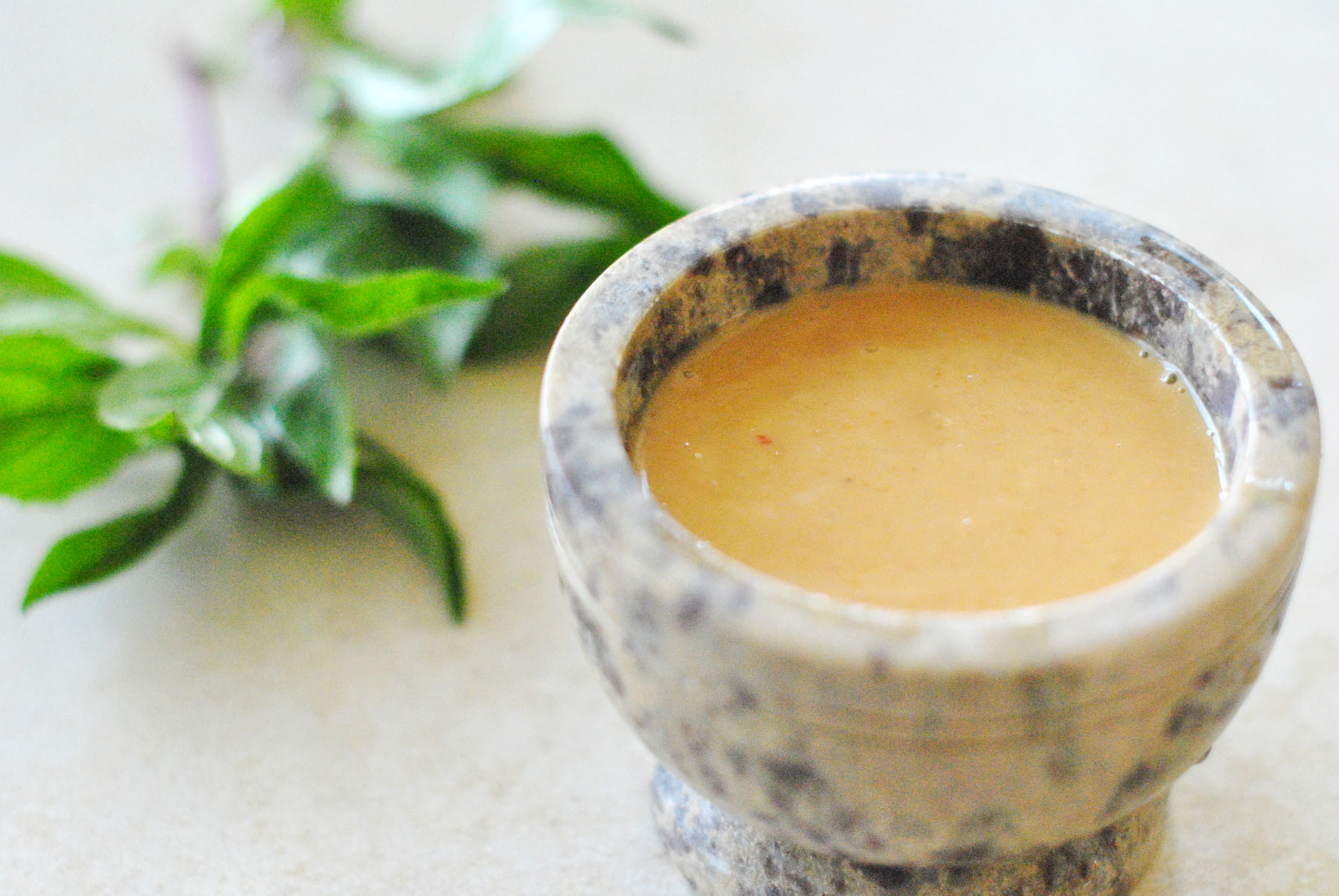 My older sister just had a baby, so being the good sister that I am

, I drove 5.5 hours to her house to help her out. Well..now I have a new respect for all the mothers out there….man, taking care of a new born baby is not a joke. Babies cry a LOT! My sister barely has a moment to take a shower, clean or cook. I thought I had a hard time house-training my puppies. You literally have to give them non-stop 24 hours attention and of course, she has to feed him every 2 hours…my poor sister…full night sleep? That's a luxury. I think I am going to stick with having my dogs for now. Maybe we will adopt one abroad at some point…. I made this super easy peanut sauce to go with veggie rolls for her. Something she can make while the baby sleeps before he wakes up and cries.
You got 30 seconds? Ok, ready Go!
Ingredients
3 Tablespoon creamy peanut butter
2 teaspoon Mae Ploy (Thai sweet chili sauce)
2 teaspoon fish sauce
1/2 of one lime juice
1 teaspoon brown sugar
2 Tablespoon water
Preparation
Place all the ingredients together in a small bowl and whisk!!! ( Feel free to adjust water amount to thin it out – it gets thicker as it sits )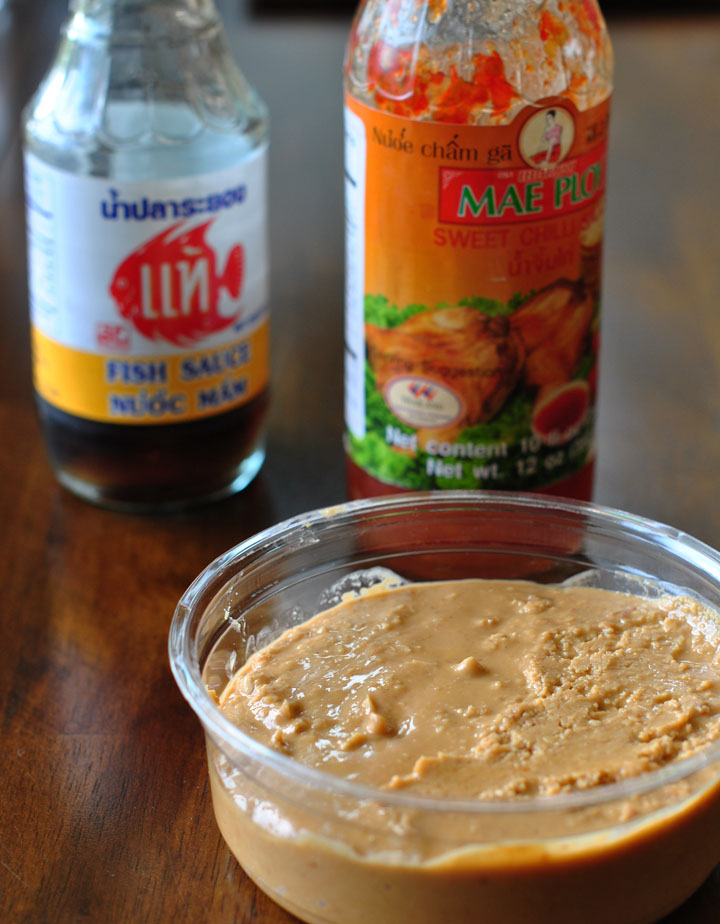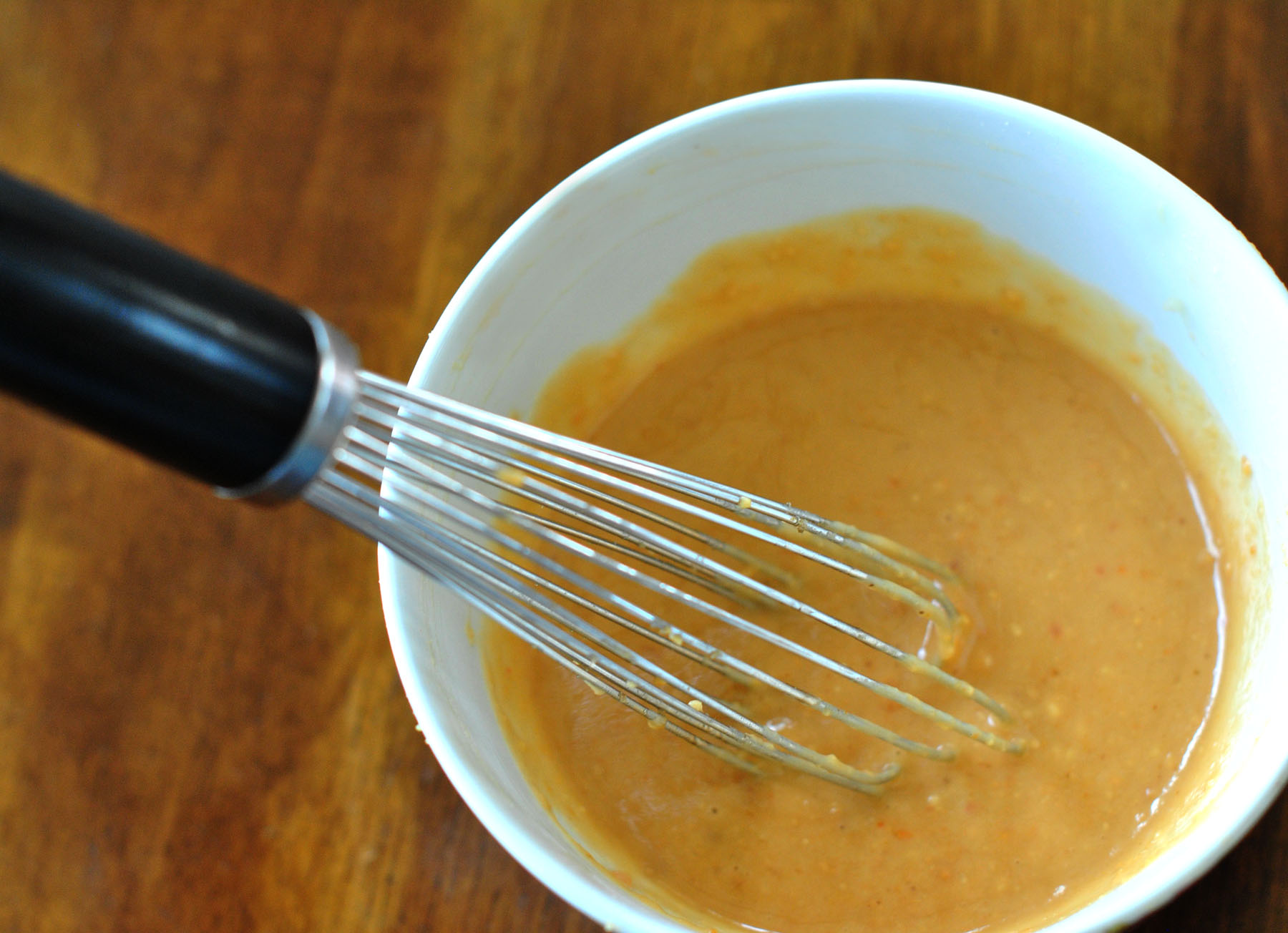 Done!!!! Told you 30 secs.
Veggie rolls are the best way to eat more veggies! I'm not a big fan of a bowl of salad with dressing…boring.
I used butter lettuce, carrots, zucchini, thai basil and cilantro. You can use whatever vegetables you have – red bell pepper, sprout, bean sprout, cucumber, shrimps, …etc.etc….but make sure you have thai basil and cilantro – I think they are the little secret ingredients for yummy veggie rolls.
I used 'Three ladies' brand spring roll sheet. I think they are thinner than other brands. Harder to handle but I like their thinness. If you end up using other brands that are thicker, sturdier and easier to handle, you can make 'open face' veggie roll – one side open so you can jam in more veggies yet don't have to worry about making into a perfect log.