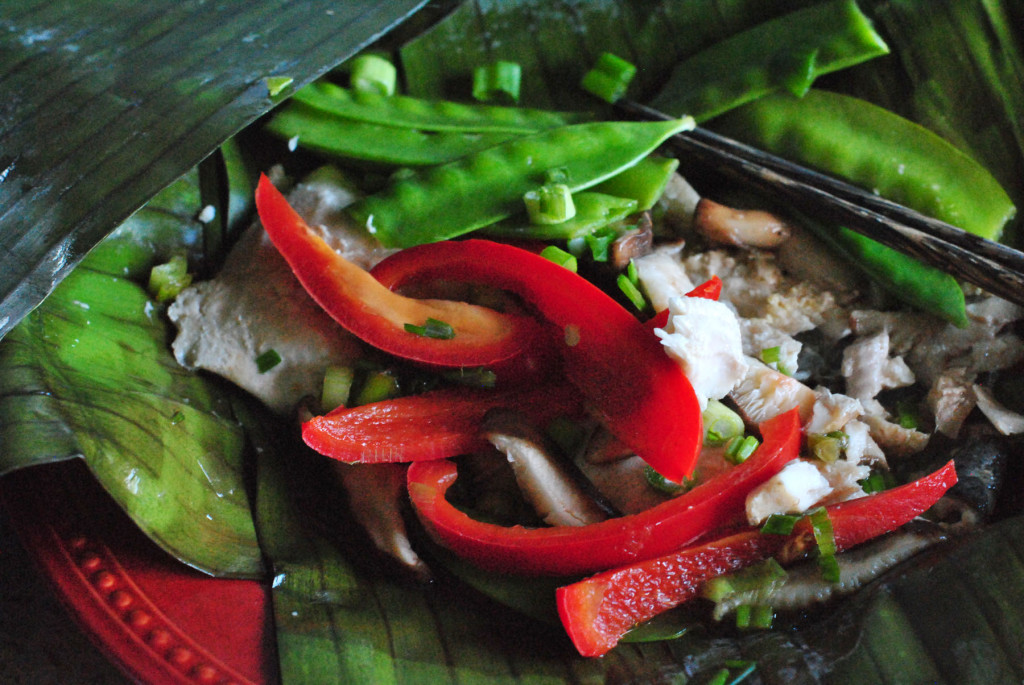 Ingredients
Fish of your choice (I like to use 'thin' white fish like trout or tilapia. I used rainbow trout for this recipe)
Vegetables of your choice (I used sliced red pepper, snow peas and shiitake mushrooms but you can use shredded carrots, cabbages, bok choy, bean sprouts…any veggies you would like! But make sure you add shiitake mushrooms – I think they add 'that' flavor in this specific dish!! )
Banana leaf (washed and trimmed)
Flavoring : grated garlic, ginger, sesame oil, soy sauce, fish sauce, fresh lime juice
Garnish : chopped green onion.
Sorry I do not have exact measurements…I never measure when I make this baked fish….add….ummmmm…till it makes sense. I will take the blame if it doesn't turn out good…write me a nasty comment. 🙂
Preparation
1. Cut the banana leaf to a desired size and wash. (I buy them at a local mexican market. They were selling them in huge bulk…so I have so much leftover….I froze them. There are going to be lots of banana leaf dishes this coming month) Here is a good video about using banana leaf.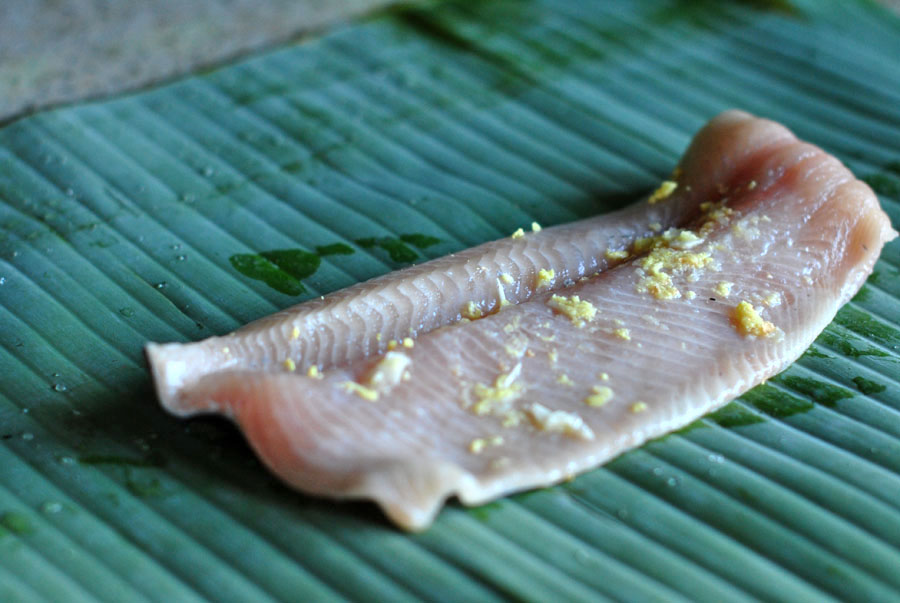 2. Place the fish. Add grated ginger and garlic.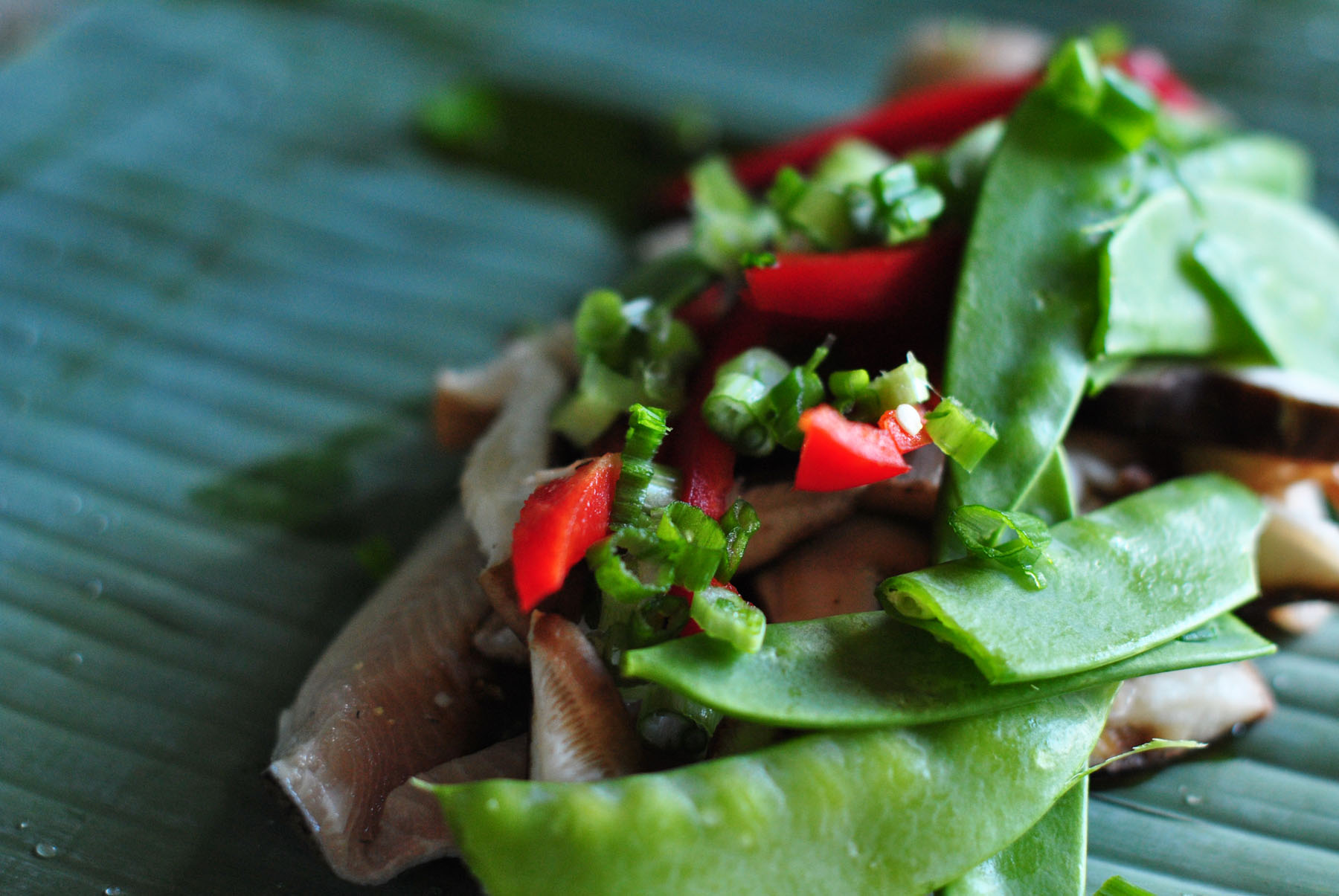 3. Place all the vegetable on top of the fish.
4. Add all the flavorings and top of chopped green onions.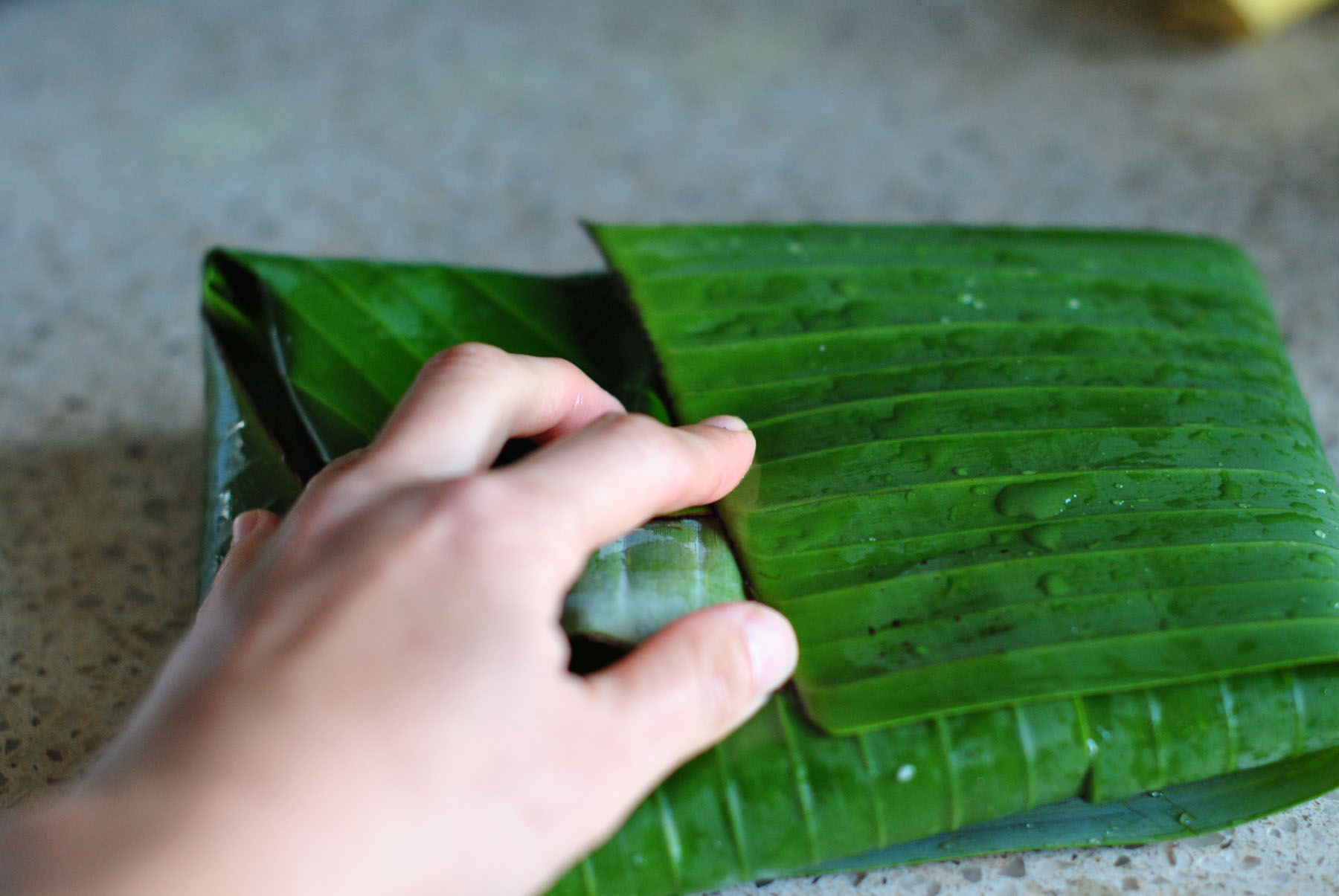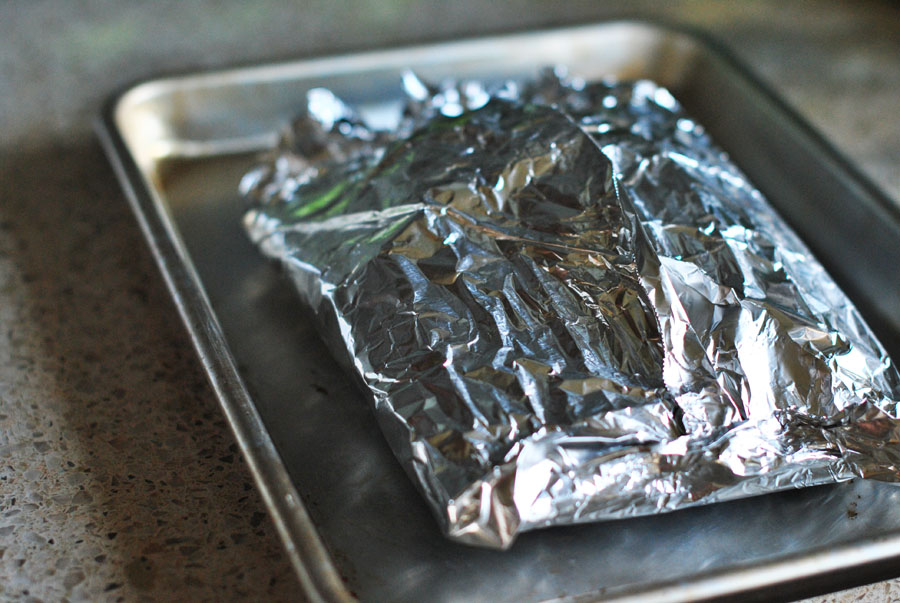 5. Fold banana leaf as if you are wrapping a gift box. (Sometimes I wrap it again with aluminum foil because my wrapping skill is not that good. But don't let aluminum foil directly touch the fish. Acid in the ingredients will react with aluminum and give the dish metalic taste.)
6. Baked it at 400'F for 20 mins or so till done.