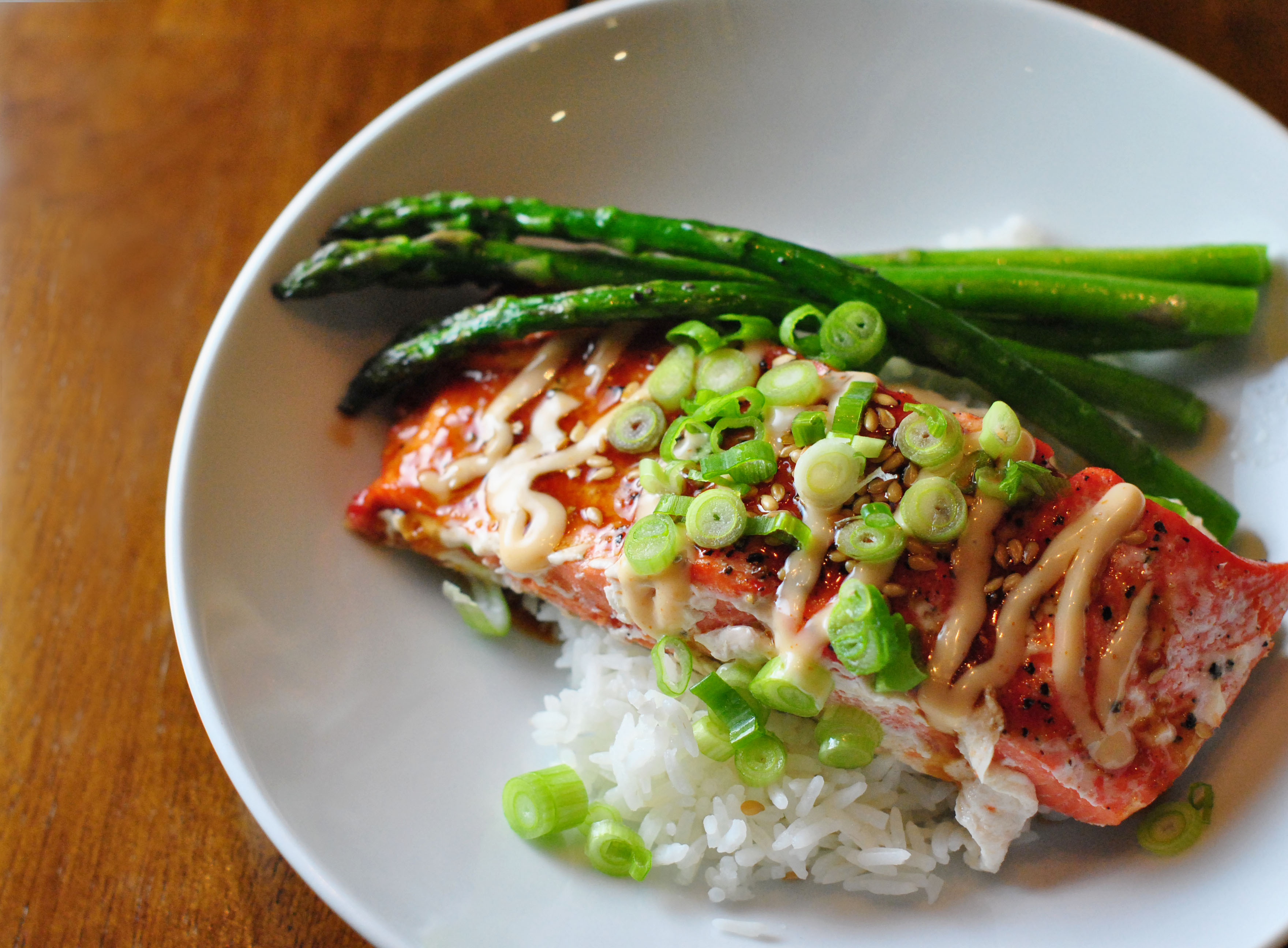 I always try to explore salmon recipes (because 'dr Oz said, you have to eat salmon x2 week, right? 😉 ) I like to eat my salmon raw as sashimi but there are few recipes even I liked it 'cooked'.
I get my salmon at a local fish market, sashimi grade – I cut off all the fatty yummy side part, eat as sashimi and cook the rest. Cooked sashimi grade salmon literally melts in your month. This recipe is so so easy. Perfect for those 'I don't want to cook' kind of days but it still looks like you spent all afternoon making it. Happy to share this recipe with you all. Enjoy~
Ingredients
Teriyaki Sauce
1/4 cup soy sauce
1/4 cup Ponzu Sauce (Citrus based Japanese sauce)
1/2 teaspoon ground ginger
1/2teaspoon ground garlic
2 teaspoon sesame oil
1/4 cup brown sugar
1 teaspoon tapioca flour (or cornstarch)
Spicy Sriracha Sauce
1/2 cup mayonnaise
3 teaspoon Sriracha
3 teaspoon condensed milk
2 salmon fillet
chopped green onions and sesame seeds for garnish
Preparation
Teriyaki Sauce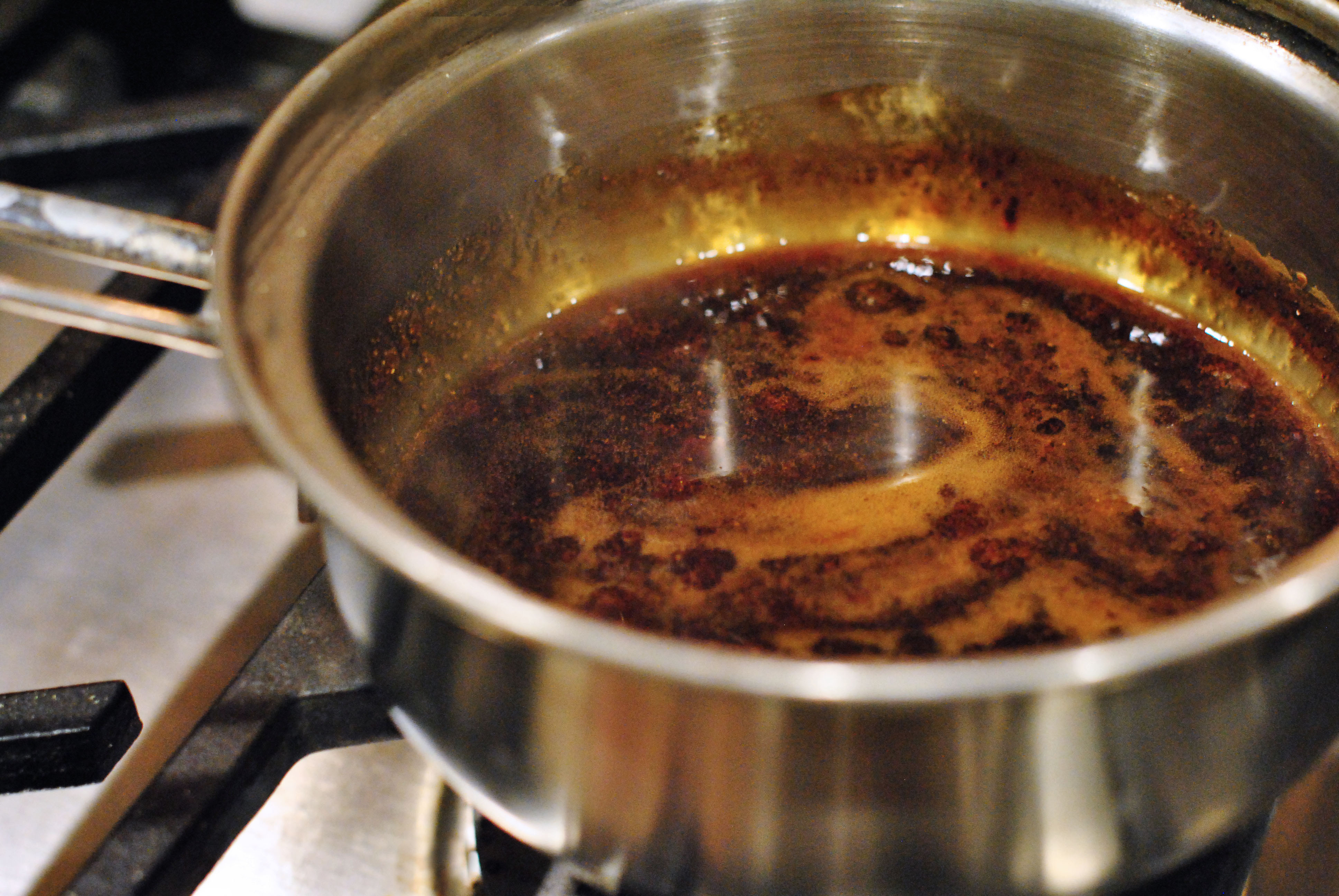 Place all the ingredients in a small pot and simmer in low heat. Keep stirring with a fork (I'm too lazy to open a drawer to take a whisk out today), till tapioca flour (or cornstarch) cooks and thicken up the sauce.
Spicy Sriracha Sauce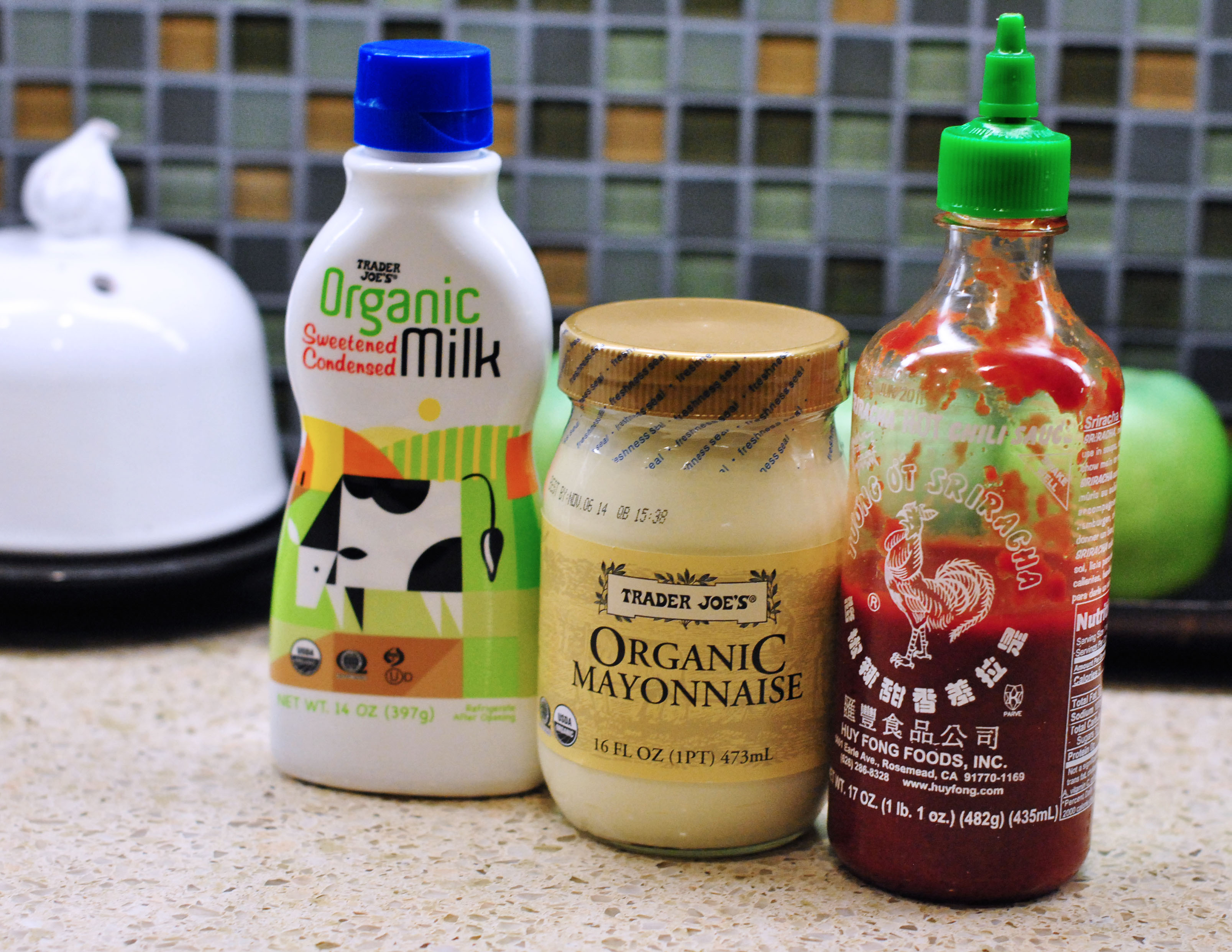 It is easy. Just mix all ingredients! 🙂 C'est tout!
In a baking sheet, place the salmon, drizzle with olive oil. Salt and pepper
Bake at 400'F for 15-20 mins.
Serve it with steamed rice. Garnish with chopped green onions and sesame seeds.