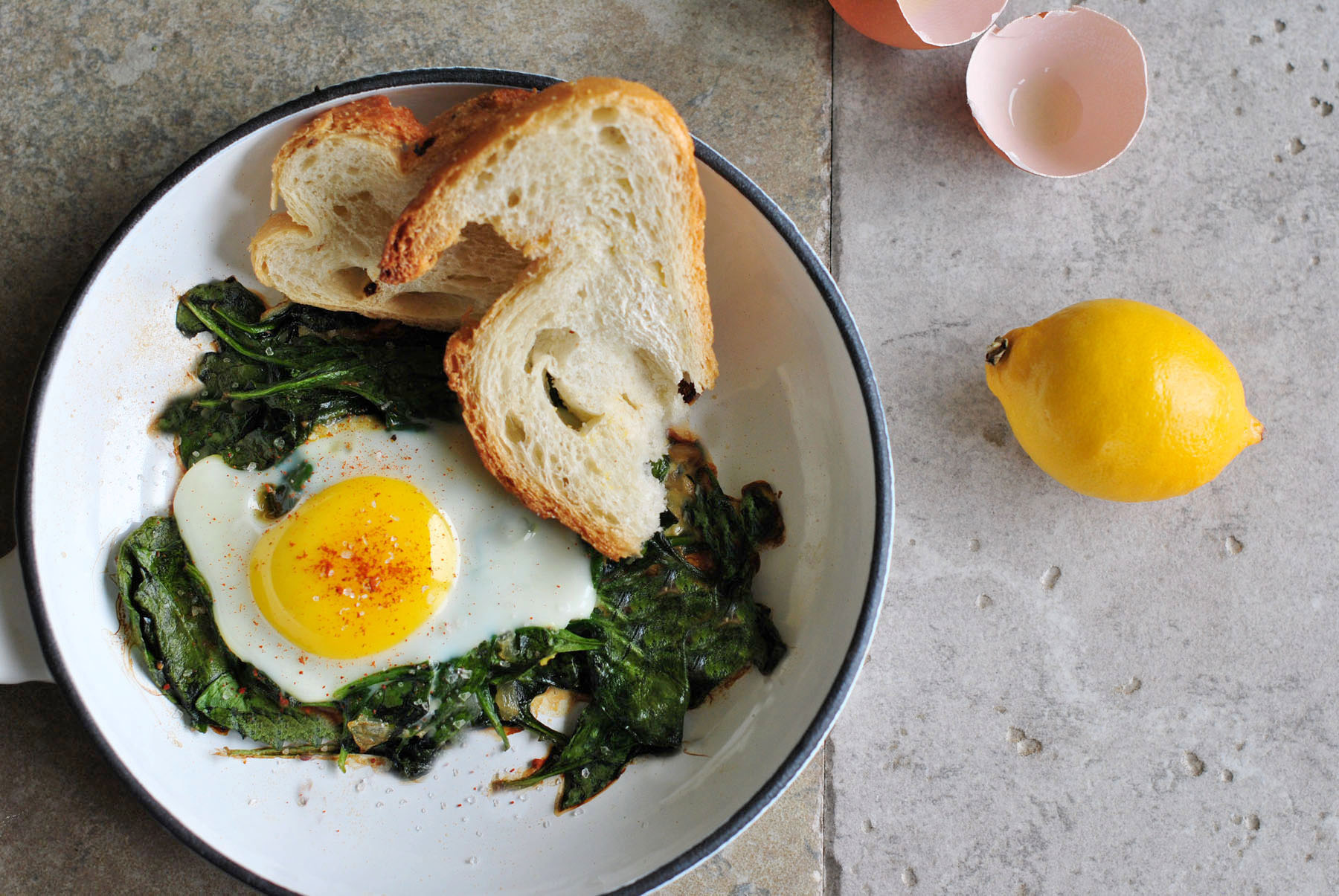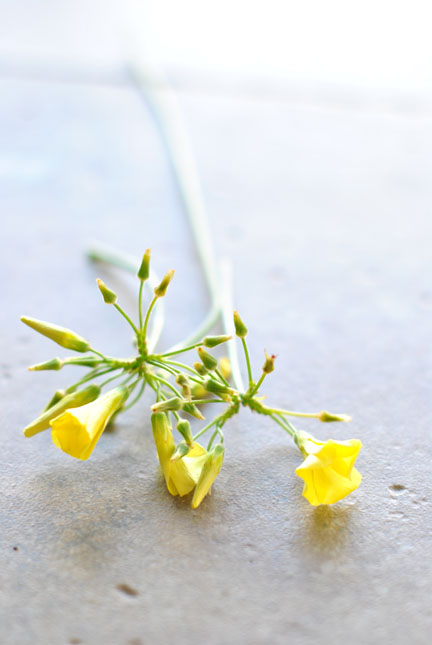 Something about a hot skillet makes everything yummy and comforting. Today, I'm giving my body a break from a morning workout, going to just take a deep breath and slow it down for a change.  I'm not going to grab spirulina water for breakfast and run out to get workout done, run around like a mad woman wearing myself down. I'm going to make myself a 'proper' breakfast (of course after I make one for my hubby and pack snacks for his work day ) and take in this beautiful morning with my lovely puppies….only if we had a few chickens roaming in the backyard supplying us with endless fresh eggs….Hmmm…ok, I would like to raise some  backyard chickens….here we go, one more thing added to the WWL (Wife's Wish List)…..Remember, Happy wife = Happy life! …amen.
Ingredients
1 organic cage free egg
1 1/2 cup spinach
1 small garlic (smashed and finely chopped)
1/4 onion (chopped)
1/2 lemon juice
Cayenne pepper, sea salt, black pepper for seasoning
A piece of your favorite bread for the 'dipping' pleasure
Preparation
1. In a hot skillet sautee onion till soft
2. Add garlic
3. Add spinach and cover the skillet with a lid a few seconds till spinach get wilted. Squeeze half of lemon and season with salt & pepper.
4. Tap spinach mixture with a spoon so it has a nice little dent for the egg to sit on.
5. Carefully crack an egg onto spinach mixture and let it sit 2 mins
6. Place the skillet under broiler 3-4 mins till egg white sets but yolk still soft. (I find cooking skillet eggs in the oven bake setting makes eggs rubbery. So I prefer broil setting!)
7. Sprinkle with sea salt and cayenne pepper
8. Here comes the best part : toast your favorite bread and go ahead dip it into egg yolk. Ohhhhh yeeeessss.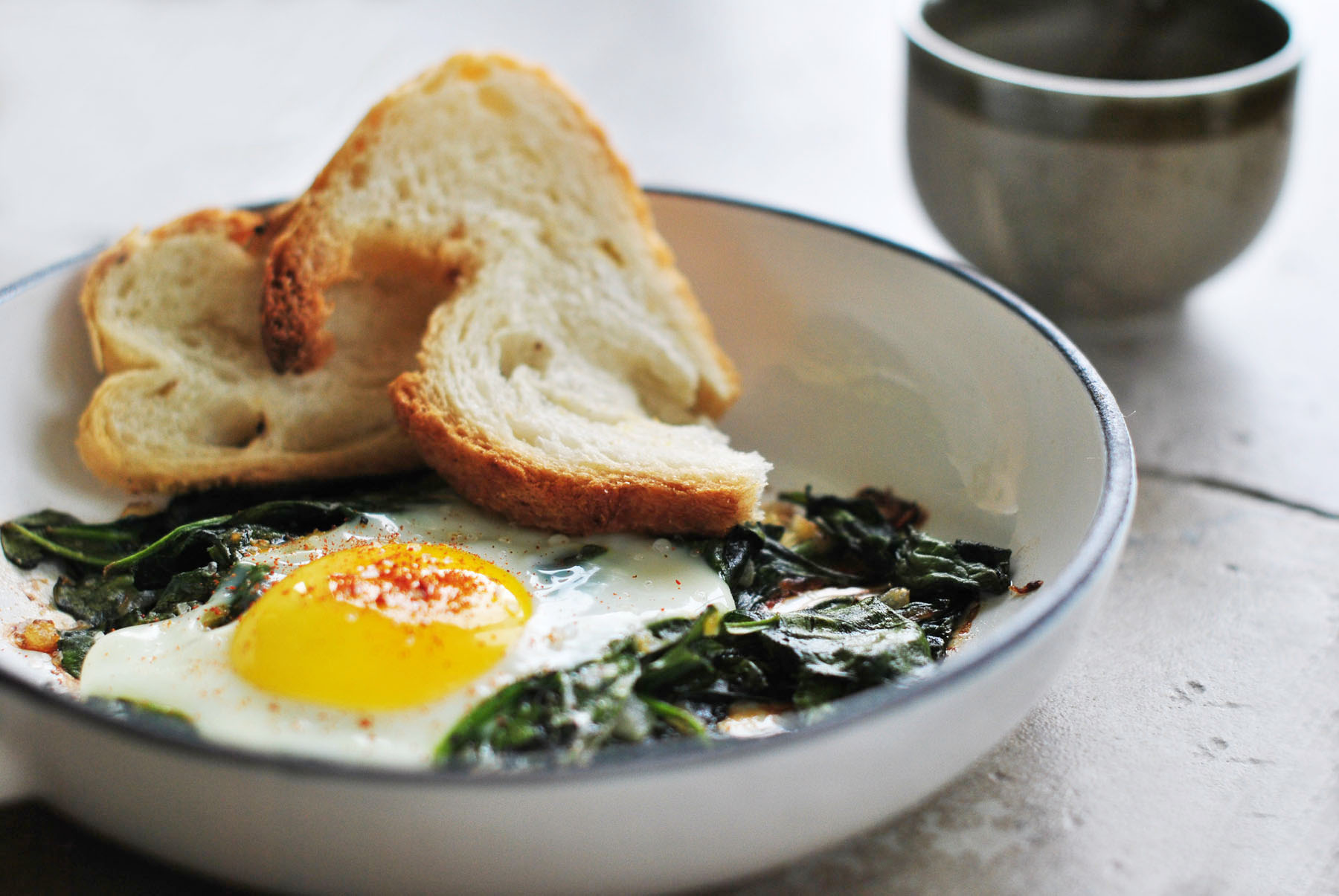 In case you missed it….'Teach me how to buggie'  You see the last picture of 4 puppies, it's hard to see but if you look very very closely, there is one with green collar on way to the right. yes, that's her….we named her coconut….I swear I just wanted to hold her and  then put her back into the kennel….which didn't go quite well.